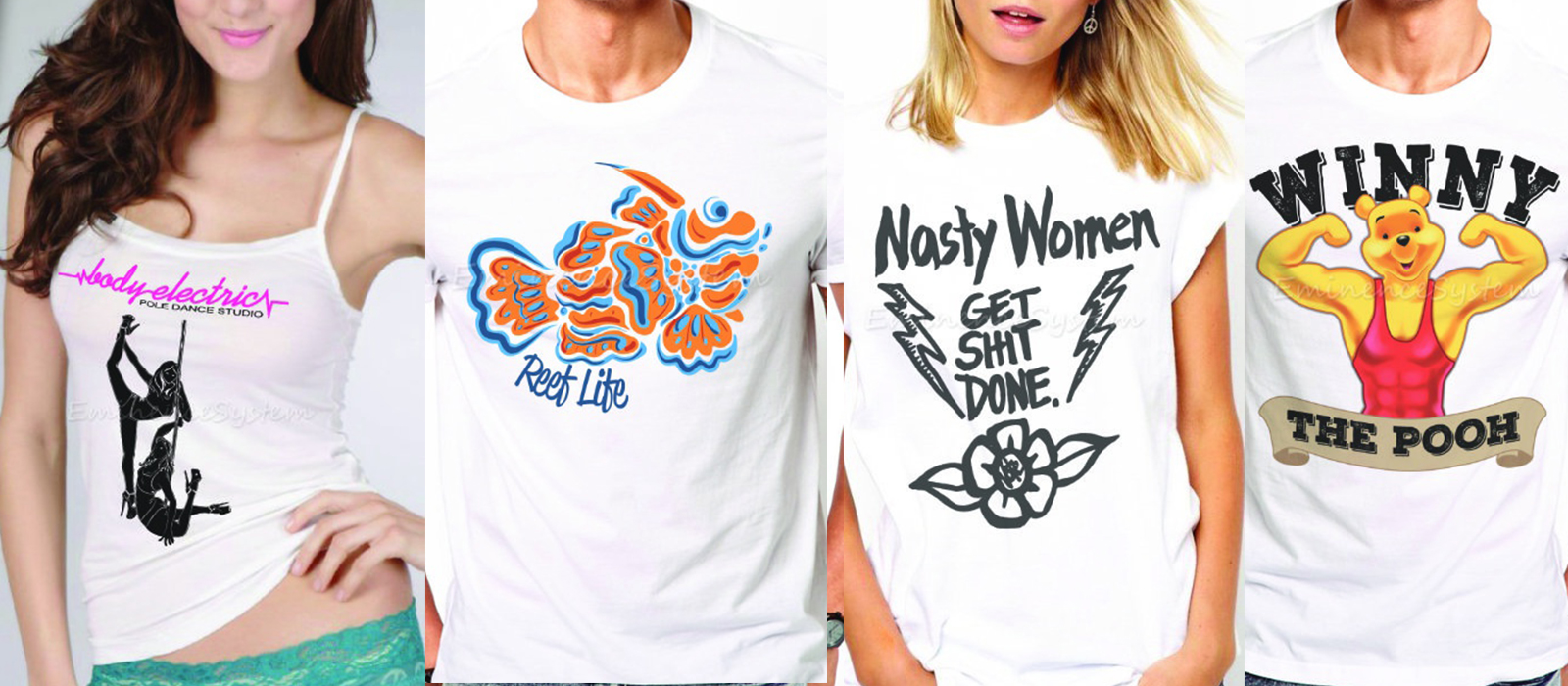 But, do not worry! We have the solution for you. We can make customized T-shirt designs for you. Yes, we design artwork for t-shirts, create illustrations. Our designs have been liked by thousands of our users and customers and they had always returned to us for more illustrations. We make sure that the designs are according to the latest fashions, latest trends, and the latest buzz. This is also one of the reasons why people chose us over others for their T-shirt design as we are up to date about the latest fashion.
You just have to hire us and leave the rest on us. We have a 99% record of satisfied customers, and so when you will see the designs we give to your T-shirts, you'd surely become a satisfied customer of us.
If you have a major event near or some project for which you need the best designs for your T-shirt, then you've come to the right place. Fresh designs with cool and catchy phrases, camouflage, and graffiti designs, we have done it all. So, if you are in need of fresh and cool T-shirt designs, then you know which place to look at.
We also take care of your choices related to any design so that you are 100 percent satisfied. Also, if you have any other preferences, you can inform us about them, and we can have a look at what can be done for it. There are more services we offer regarding your T-shirt designs, which you must check out.
All you got to do is contact us and inform us about all the details and requirements and we will start working on it with our designers. We propose a much cheaper service than most of the other T-shirt illustration creators who delivers much lesser than us, however, they might charge more. Still, if you are not satisfied with the illustrations or the design of your T-shirt or if you feel that it's not how you imagined your style then we guarantee you your money back.